About Kim Breese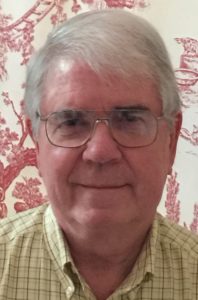 Frank "Kim" Breese, III started his law firm after a successful career in business, including 21 years with Dow Jones & Co in New York where he was a corporate vice president with responsibility for production of the Wall Street Journal throughout the world.
After graduation from LSU Law School in 1970, he was hired by Dow Jones as a corporate attorney in New York.  After six years in the legal department he was promoted into management where, at age 32, he became responsible for all Wall Street Journal printing operations in the U.S. supervising more than 1200 employees.  He climbed the corporate ladder rapidly, and became a corporate vice president in charge of world-wide operations.  He ultimately was named the company's chief administrative officer.
A native of Louisiana, he returned "home" to the South in 1992 as CEO of a Mississippi corporation, Newsprint South.  After trying retirement in 2000, he decided to return to the practice of law.  He took and passed the Mississippi bar exam in 2004 and established his firm which has become the leading firm in Mississippi in representing aggrieved investors.
His business experience is a complement to his legal training and makes him uniquely qualified to handle cases in the brokerage business and the world of business in general.